CIML - Computational Intelligence & Machine Learning group
The CIML (Computational Intelligence and Machine Learning) group has experience in Artificial Intelligence methodologies, ranging from Computational Intelligence to Machine Learning approaches such as Neural Networks, Deep Learning, Probabilistic Learning, and other Pattern Recognition techniques, with an international scientific leadership in topics for Learning in Complex/Structured Domains (sequences, trees and graphs/networks). This knowledge led to the development of new methodologies which have been exploited for the design of successful systems in different interdisciplinary application domains, including Medicine/Health care, BioInformatics, ChemInformatics, Robotics, Intelligent IoT, and Signal/Image Processing.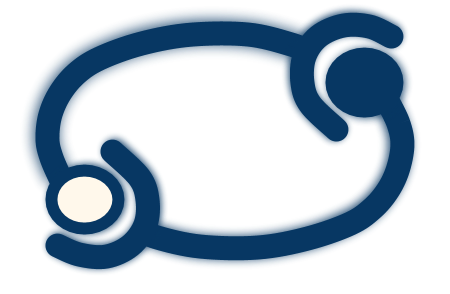 TEACHING: A computing toolkit for building efficient autonomous applications leveraging humanistic intelligence (2020-2022)
Funder: European Community (HORIZON 2020), 2020.
A computing Toolkit for building Efficient Autonomous appliCations leveraging Humanistic INtelliGence is an EU-funded project that designs a computing platform and the associated software toolkit supporting the development and deployment of autonomous, adaptive and dependable CPSoS applications, allowing them to exploit a sustainable human feedback to drive, optimize and personalize the provisioning of their services.

Involves Machine Learning for Human Activity Recognition, Human State Monitoring and stress detection
BrAID - Brugada syndrome and Artificial Intelligence applications to Diagnosis (2020-2023)
Funder: Regione Toscana, 2020.
Developoment of Machine Learning models for the identification/detection of patterns related to the BrS diagnosis from the ECG
2020.
CLAIRE Taskforce on COVID-19
Metodi Informatici Integrati per la Biomedica
PRA – Progetti di Ricerca di Ateneo (Institutional Research Grants) - Project no. PRA_2020-2021_26 , 2020.
This project aims at integrating different computer methodologies that contribute to interdisciplinary research in bioinformatics and, in particular, to its applications in the biomedical field. This in order to experiment the co-existence of algorithmic, modeling, and machine learning methods in the analysis of biomedical data and, at the same time, to refine the synergy of the many research groups that have been active in the Department of Computer Science for decades.
Selected Publications in the BioMedical and Health areas
2020
Measuring the effects of confounders in medical supervised classification problems: the Confounding Index (CI) Journal Article
Artificial Intelligence in Medicine, 103 , pp. 101804, 2020.
Prediction of Dynamical Properties of Biochemical Pathways with Graph Neural Networks Inproceedings
Proceedings of the 13th International Joint Conference on Biomedical Engineering Systems and Technologies, SCITEPRESS - Science and Technology Publications, 2020.
2019
Continuous Blood Pressure Estimation Through Optimized Echo State Networks Incollection
Artificial Neural Networks and Machine Learning – ICANN 2019: Workshop and Special Sessions, pp. 48–61, Springer International Publishing, 2019.
2018
A machine learning approach to estimating preterm infants survival: development of the Preterm Infants Survival Assessment (PISA) predictor Journal Article
Scientific Reports, 8 (1), 2018.
Randomized neural networks for preference learning with physiological data Journal Article
Neurocomputing, 298 , pp. 9–20, 2018.
Deep Echo State Networks for Diagnosis of Parkinson's Disease Incollection
ESANN 2018, 2018.